SatinTied.com
By: SatinTied.com
When we say "restraining" we're not quite sure what we mean. Do we mean the fact that Christina is bound, gagged and tied tightly to her chair, or do we mean the task that her satin blouse isn't quite up to - restraining her magnificent breasts?
Tags:
Find more of Christina Carter
21 images
30 tokens ($1.5 USD).
Comments:
Please login to comment.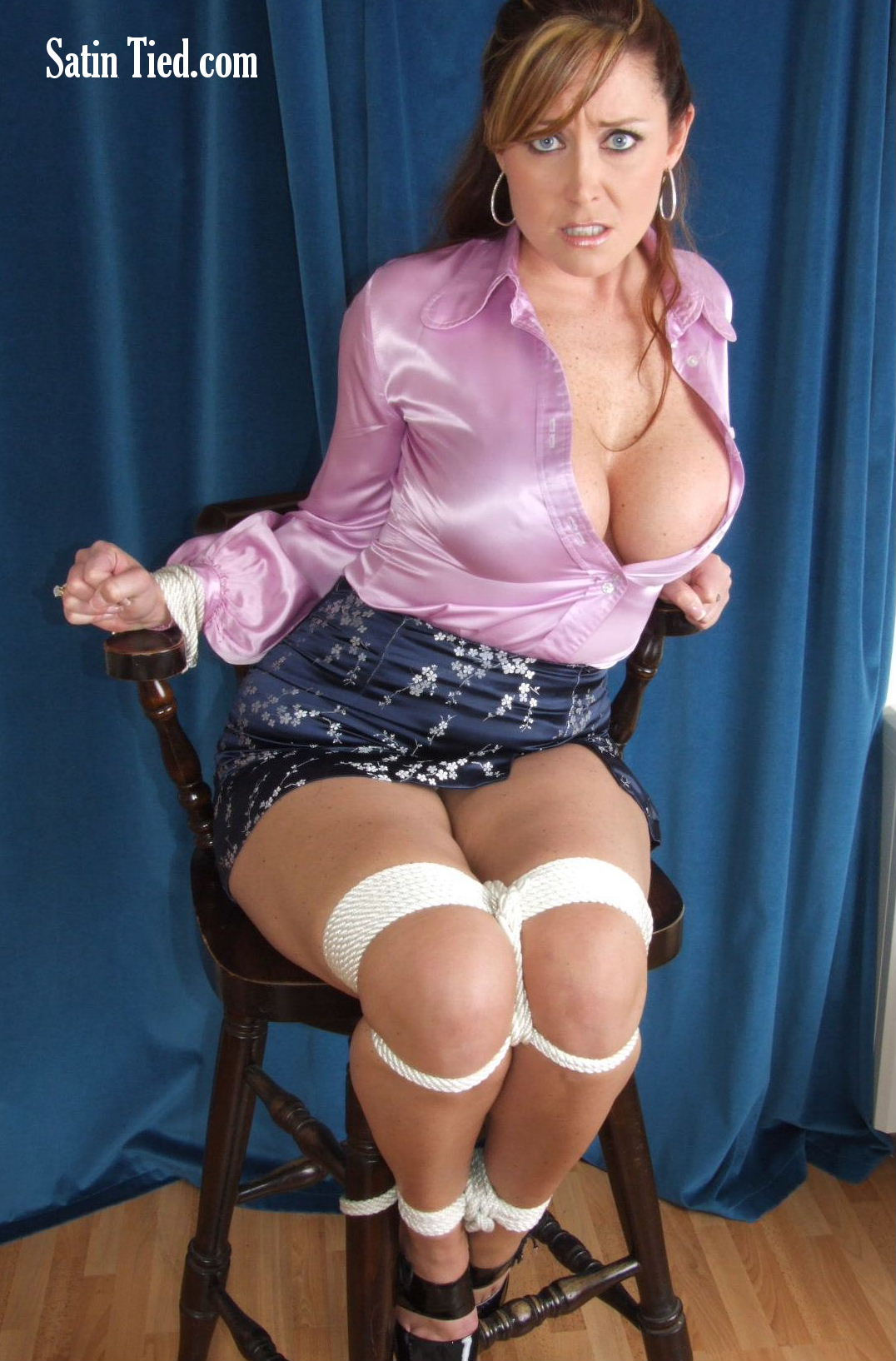 Login for more samples.